[TW] 29/10/17: CODE OF DUELIST: Trickstar Candina




comentarios iniciais


ola raiders! vamos começar uma nova serie de reviews! Vamos começar analisando as cartas mais quentes do set especial chamado CODE OF DUELIST ! Esta semana vamos ver

Trickstar Candina!! [color=red]LETS GO!!!





trivia da carta


o arquetipo trickstar pertence a cyber duelista BLUE ANGEL do anime VRAINS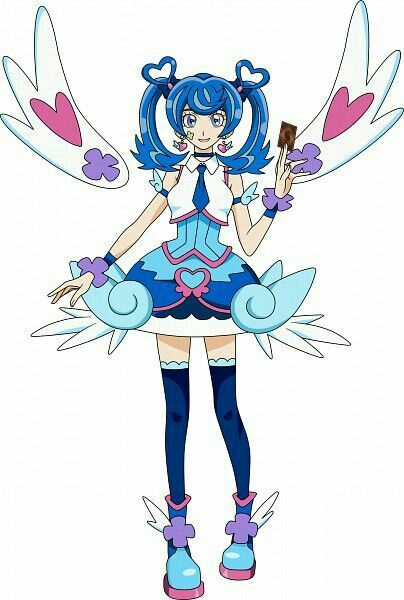 analise de status:

bons status (lv4, 1800, light e fairy) todos bem suportados; a defesa é ruim (400)



analise de efeitos




When this card is Normal Summoned:


triguer



You can add 1 "Trickstar" card from your Deck to your hand.


deck searcher



Each time your opponent activates a Spell/Trap Card, inflict 200 damage to them immediately after it resolves.


burn effect



analise de jogabilidade: media


candina é facilmente buscavel atraves de outra candina e , claro da carta de campo, Trickstar Light Stage. Portanto é o "stratos" do deck

alem disso tem um efeito cabuloso de burn damage TODA VEZ que um spell ou trap é ativado EM QUALQUER LADO DO CAMPO.

Dito isso, candina é o core do deck burn trickstar atualmente existente. Muito embora ele de suporte da link mechanics, a maioria das builds de hoje sao stall burn decks (veja as video demonstraçoes)

carta muito interessante, claro, MAS como meta players odeiam burn decks creio que um ou mais trickstar (provavelmente candina) vai ter um encontro marcado com o BAN HAMMER na proxima lista.

Nota da carta: 8/10





arte da carta: 10!

parece um cosplay da SAILOR MOON KKKKKKK! MAS falando serio, alem da arte ser muito bonita, o background é bastante detalhado com motivos florais entrelaçados.






numero de copias no main deck:

3 unidades



decks recomendados:

trickstar



video E decks samples:






Trickstar Deck(May 2017)[Duels and DeckList]
https://www.youtube.com/watch?v=XtSWC5M3Cv0

TRICKSTAR DECK MAY 2017 + DECK LIST
https://www.youtube.com/watch?v=gEF6Rsn8OBA

Ygopro - Trickstar Deck (April 2017)
https://www.youtube.com/watch?v=aowf49s_zCQ

Trickstar Deck September 2017
https://www.youtube.com/watch?v=xG8Ehsiylcc

Trickstar BURN TURBO!! The NEW Trickster Support is FIRE!!
https://www.youtube.com/watch?v=nC8oELyOS1s

Ygopro - Trickster burn otk deck in action & deck profile
https://www.youtube.com/watch?v=L5_Wbf345eU



COMENTARIOS FINAIS


voltamos em breve com mais CODE OF DUELIST pra vcs



ESCRITO POR WOLTARR